The 2021/22 cricket season is set to start 9th of October, so make sure you are registered and ready to play for the Bangor Barden Ridge Comets Cricket Club.
To register for the new cricket season click here: https://bbrcc.org.au/registration/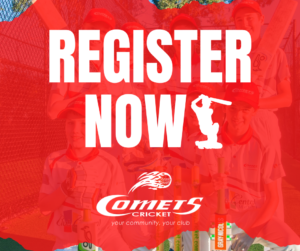 Parents, don't forget you can use your Active Kids Vouchers to pay for Junior registrations.
We are extremely excited to welcome all our returning and new players for the new season and can't wait for another fun-filled summer of cricket!